WELCOME TO ITPC MEXICO CITY
We promote the commercial exchange between Central America and Mexico with Indonesia. We create links between entrepreneurs and entrepreneurs from both regions. We also advise Indonesian companies by helping them enter the Latin markets.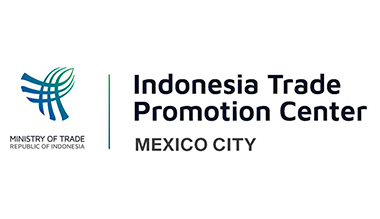 ¡Experimenta el nuevo ABASTUR! Un formato híbrido donde lo presencial y lo digital se combinan para crear más posibilidades para ti. Conecta con los principales...
ver más
¿Por qué asistir a Expo ANTAD & Alimentaria México 2021? Evento profesional líder para el sector Detallista, Hoteles y Restaurantes en la cadena de abasto...
ver más
For the past few years, Indonesia has achieved a positive trend of export growth in a variety of products and services to the global market, which has to be both maintained and improved further,...
ver más
PARTNERS